ACHCA NY Chapter 51st Annual Convention -- June 6-9, 2021
6/6/2021 - 6/9/2021
Description
Leadership, Networking and Education. We are "The College".
Connect with Business Leaders, Network with Peers and Get Expert Training with the Opportunity to Earn 17.0 Continuing Education Credits.
After an incredibly successful inaugural year at our new venue, we welcome you back to the exciting Resorts World Catskills for our 51st annual convention. This year's convention will focus on Leadership, Networking and Education, emphasizing the opportunities the ACHCA-NYC and this event provide to our members and non-members alike.
If you are an administrator, a director of nursing, dietitian & clinical staff, or a financial and business officer, you will benefit from the educational programs offered at the conference, as well as the many networking opportunities with colleagues and other leaders in the field of long-term care. The theme of leadership and management will equip convention attendees with insights that will enhance their professional development.
Be sure to join us as we bring back our new Monday Mixer, a private affair for convention attendees, with dinner, cocktails, and additional networking opportunities.
Follow the links below for complete program details.
Follow these links for important convention information.
How to Evaluate your MDS System for Compliance - MDS Consultants
Maximizing the Outcomes that Threaten your Reimbursement - Core Tactics
Trauma Informed Care - Barbara Speedling
Five-Star and the Complete 180 - NYSHFA and Zimmet
Best Practices for Collections & Compliance - Cona Elder Law
What to Expect on Your Next Survey - CMS Compliance Group
Cyber Incident Response Plan Template - Custom Computer Specialists and OneGroup
Healthcare Data Breaches - Is There a Cure - Custom Computer Specialists and OneGroup
Nursing Home Financial Update Past Present Future - The Bonadio Group
Celtic MDS Rescue - Celtic Consulting
PDPM Are You Leaving Money on the Table - Celtic Consulting
Restorative Nursing and PDPM - Celtic Consulting
Keynote Speaker: Ann-Margaret Carrozza, Esq.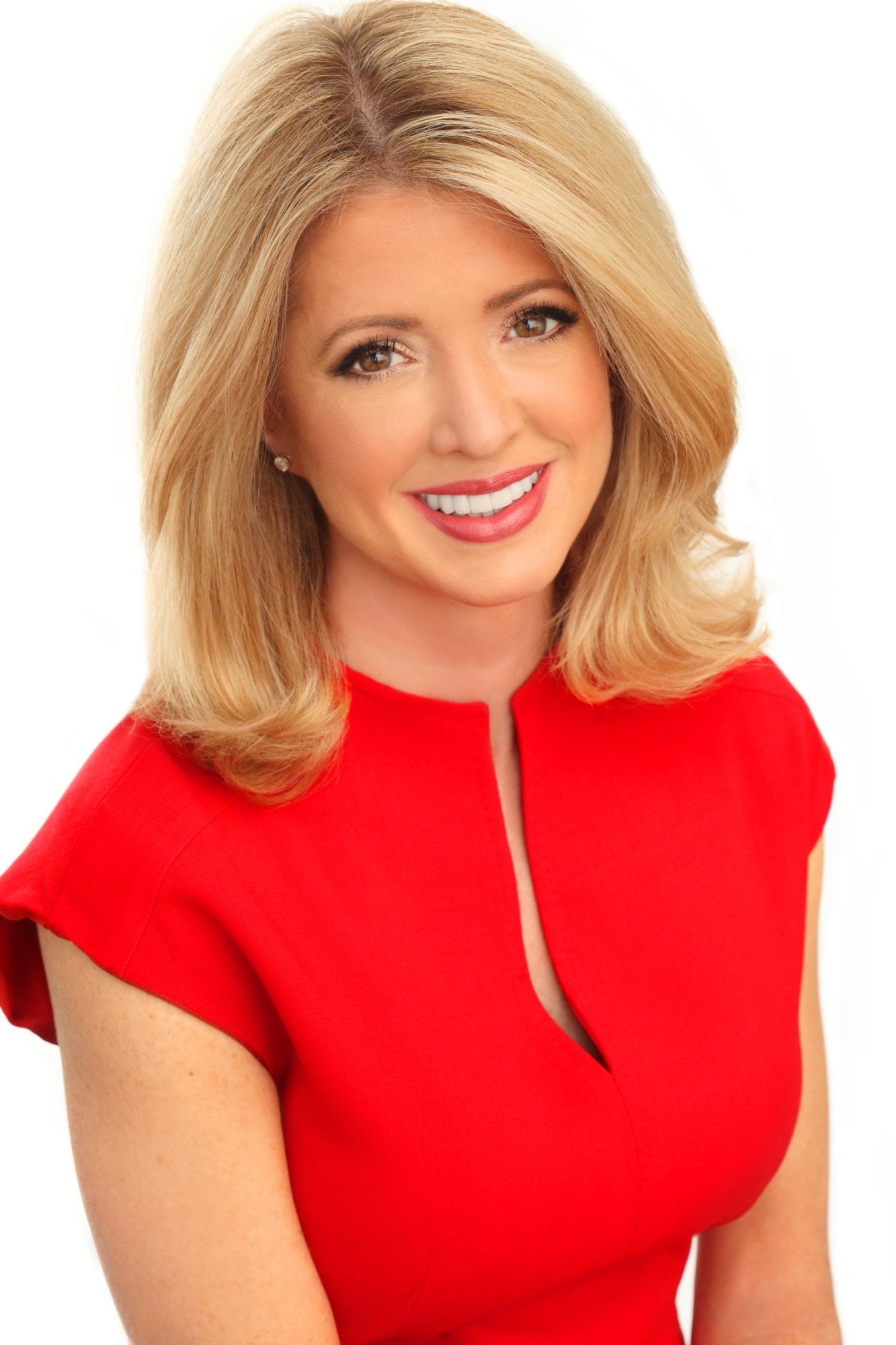 Ann-Margaret Carrozza, Esq served for 14 years as a New York State Assemblywoman. She chaired the E.P.T.L subcommittee on trust reform and sponsored numerous pieces of estate planning legislation.
She currently heads an Asset Protection and Estate Planning practice in Bayside, which specializes in helping individuals and families set up protective trusts with retained control. The firm also specializes in Medicaid applications and estate administration.
She has served as an executive member of the N.Y.S. Bar Association and is past Chairperson of the Long Island Alzheimer's Foundation Legal Advisory Board. She is a member of the Legislative Women's Caucus and the National Academy of Elder Law Attorneys. Ann-Margaret has served as a member of the Surrogate's Court Advisory Committee to the Chief Administrative Judge of N.Y.S. She has the highest possible attorney rating (AV Preeminent) by Martindale Hubbel.
A frequent lecturer, Ann-Margaret has spoken before hundreds of civic, political and professional groups. She has served as the Keynote speaker for the NYS Bar Association annual Trusts and Estates meeting, Alzheimer's Foundation of America, and many others.
Ann-Margaret is regularly featured expert contributor to TV programs such as Dr. Phil, Access Hollywood, ET, Extra, Inside Edition, Good Morning America, The Today Show, FoxBusiness, The Doctors, and CNN. She has been quoted by the Wall Street Journal, Crain's, The New York Times, USA Today, The Washington Post, Money Magazine and Marie Claire.
She is the author of Love & Money, Protecting Yourself from Angry Exes, Wacky Relatives, Con Artists and Inner Demons, Skyhorse Publishing, 2019, as well as many articles for the NYLJ, Huffington Post among others.
She lives on Long Island, with her husband, William M. Duke, M.D., their sons, Billy and Danny and furry family members, Lucky and Rocky. www.myelderlawattorney.com
Images
Pricing
Early Bird Registration Pricing (through April 30, 2021):
ACHCA/NYSHFA Member* Price $499, Non-Member $549, Spouse/Guest/Student** $250
*If you or your administrator is a member of ACHCA, NYSHFA
**Student of long term care (AIT) or spouse with no license
Registration Pricing starting May 1, 2021 :
ACHCA/NYSHFA Member Price $599, Non-Member $649
Registration fee includes:
Socials
Education Programs Including Literature and Educational Materials
Entrance to Exhibit Hall
Entertainment
Coffee Breaks
ACHCA Welcome Gifts
Convention Journal
Completing Your Professional Development Plan for Certification
Installation Banquet
17 CEUs available.
This program has been submitted to the appropriate Licensure Board for approval.
Exhibitor Pricing
Exhibitor Single Booth . . . . . . . . . . . . . . . . . . . . . . $1,600
Exhibitor Double Booth . . . . . . . . . . . . . . . . . . . . . $3,000
Sponsorship Pricing
Convention Journal Ad - Full Page Gold . . . . . . . . $ 500
Convention Journal Ad - Full Page Silver . . . . . . . . $ 250
Convention Journal Ad - Full Page . . . . . . . . . . . . $ 100
Convention Journal Ad - 3/4 Page . . . . . . . . . . . . $ 75
Convention Journal Ad - 1/2 Page . . . . . . . . . . . . . $ 50
Convention Journal Ad - 1/4 Page . . . . . . . . . . . . . $ 25
Kosher Sponsor . . . . . . . . . . . . . . . . . . . . . . . . . . . . $ 500
If you are interested in an Exhibitor Booth or Sponsorship Opportunities, please contact Anthony Restaino by clicking here.
Reserve your room now at special convention rates by following this link . You can also visit their website at www.rwcatskills.com and entering promo code 832 or call the Reservations Department at (833) 586-9358 to reserve your room using Booking ID# 832.
The Alder (2 Queens) …………………….…………. $179 per night
The Alder (1 King) ……………………………………. $179 per night
RWC Tower (1 King) ………………………….……… $179 per night
RWC Tower (2 Queens) ……………………..……… $219 per night
Resorts World Monticello
888 Resorts World Drive



Monticello

,

NY

12701

United States



Resorts World Catskills is New York's newest casino- resort with the closest proximity to Manhattan. Nestled among the beauty of the Catskill Mountains, Resorts World Catskills offers an unmatched experience in excitement, entertainment, and luxury. And that's just the beginning. Every time you visit, you will find another reason to come back to Resorts World Catskills.
Located in the heart of New York's Catskill region, Resorts World Catskills offers guests unmatched experiences in excitement, entertainment, and luxury. Each of Resorts World Catskills' hotels offer a unique experience with perfectly designed accommodations.

The integrated casino resort includes an 18-story all-suite hotel and a casino and entertainment complex featuring 100,000 square feet of gaming action including 150 live Las-Vegas style table games, 1,600 state-of-the art slot machines, a poker room, private gaming salons and our newly opened Sportsbook 360.
The casino resort destination also offers more than 10 varied bar and restaurant experiences, which includes Cellaio Steak, an Italian steakhouse created by celebrity chef Scott Conant, and year-round live entertainment at the 2,500-seat RW Epicenter, casino bars and lounges. The hotel features 332 luxury suites, including 27 premium accommodations consisting of garden suites, penthouse suites and two-story villas. Additional hotel amenities include the Crystal Life Spa, two indoor pools, business center and two fitness centers.
The integrated casino resort destination also includes additional stay and play opportunities, including The Alder, an adjacent 101-room lifestyle hotel featuring Dos Gatos Mexican Cantina and New York state's first Topgolf Swing Suites. The Kartrite Hotel and Indoor Waterpark opened in April 2019 and, in 2020, a Rees Jones-redesigned golf course will be added to this destination resort.
Click here for Resorts World Safety Plan
RESORTS WORLD MONTICELLO
6/6/2021 - 6/9/2021
Sunday June 6, 2021
1:00 PM - 2:30 PM Maureen McCarthy; Celtic Consulting - PDPM
2:45 PM - 4:15 PM Amy Lee; CoreTactics - Developing Operational Strategy
Monday June 7, 2021
9:00 AM - 10:30 AM Key Note Speaker - Ann-Margaret Carrozza
10:45 AM - 12:15 PM Linda Elizaitis; CMS Compliance Group - What to Expect on Your Next Survey
2:15 PM - 3:45 PM Stephen Hanse; NYSHFA; Neil Murray; O-Connell & Aronowitz;
Daniel Heim; LeadingAge - NYSHFA Legal and Regulatory Updates
4:00 PM - 5:30 PM Gloria Brent; MDS Consultants - How to Evaluate your MDS System for Compliance
Tuesday June 8, 2021
9:30 AM - 11:00 AM Ken Kern, Dana Walsh Sivak; Genser Cona - Elder Law
11:15 AM - 12:45 PM Josephine Bottitta, Dennis Ast; OneGroup, Dennis O'Connell, Custom Computer
Specialists - Health Care Data Breaches
3:00 PM - 4:30 PM Jacqueline Pappalardi, Lisa Volk; NYSHFA
Steven Littlehale; Zimmett Healthcare Services Group - Rules of Participation /
5 Star Ratings
4:45 PM - 6:00 PM Lowell Feldman; The Castleton Group - The Benefits of Telehealth in Long Term
Care
Wednesday June 9, 2021
9:00 AM - 10:30 AM Robert Nasso, Kathleen Angelone; The Bonadio Group - Financial and Operational
Strategies for Success (SNF)
10:30 AM - 12:00 Noon Barbara Speedling - Trauma-Informed Care
Categories
Education - CEU
Education
Annual Chapter Convention